In light of the heightened level of concern related to the spread of novel coronavirus (COVID-19) we want to provide an update on the actions Tax Smart is taking to safeguard the health and well-being of our clients. Our office is continuing to serve clients as usual. For your safety, we have increased the frequency of cleaning and practicing social distancing. We're monitoring the situation daily and will continue to take guidance from public health authorities. Our office is OPEN for drop off and pick up as usual. We will maintain strict social distancing measures. We will call you for any questions. We have multiple filing options to help you file your tax returns this year: There is no need to visit the office to file your taxes but you are certainly welcome to do so. Please contact us to find out how.
Welcome to Tax Smart.
Tax Smart, Inc. is as the name suggests, we are "Smart" about taxes.
We prepare all types of income tax returns-Personal, Individual, Small Business, Estate and Corporation.
We guarantee that you return will be prepared by someone with at least 30 years experience in tax preparation.
We E-File your return so you will get your refund fast.
We offer very reasonable flat rate prices so you will know what you will be charged before the tax preparation begins. No surprises.
You don't need an appointment. Just stop in anytime during our office hours so we can get your return started.
99 Main St., Unit 4, Dartmouth, NS
Phone: (902)444-3431
Fax: (902)444-3432
Email: Info@taxsmart.net
NEW CLIENT PRICES
PERSONAL INCOME TAX SPECIAL
Complex Return $99.95
Basic Return $69.95
Student $49.95
Businesses, Rentals, Employment Expense are not included but are also done at a discount for new clients. Please call for an exact quote. No further discounts (senior, military) are available for these special prices.
---------------------------------------------------------------
ALL RETURNS ARE COMPLETED BY A TAX PROFESSIONAL WITH AT LEAST 33 YEARS EXPERIENCE.
NO APPOINTMENT NEEDED. Please drop in anytime.
---------------------------------------------------------------
CORPORATE INCOME TAX
$250 and up
Call for a free quote. Very reasonable rates.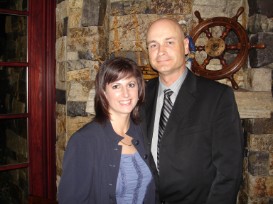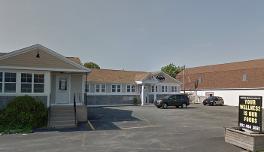 Please Note: We are NOT a Cash Back Instant Refund Service
Office Hours
Monday 10:00-6:00
Tuesday 8:00 -6:00
Wednesday 8:00 - 4:30
Thursday CLOSED
Friday CLOSED
Walk-ins Welcome
No appointment necessary
-------------------------------------------------------------------------